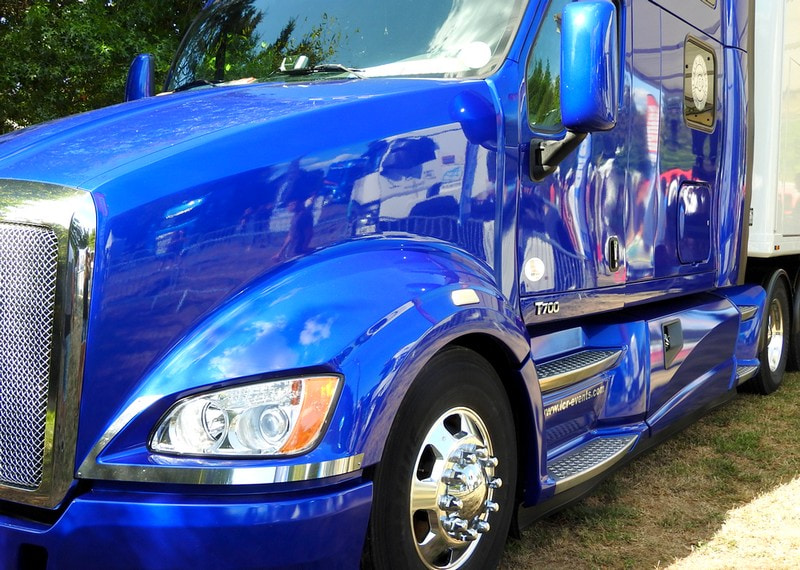 The City Trucks Festival envoyait DU LOURD... les 3 et 4 septembre dernier !
#TCTF2017 Quelle ambiance, que de son, que de lumières, que de rock !
Une deuxième édition réussie tant côté Festival qu'au village des exposants. N'avions-nous pas un peu sous-estimé The City Trucks Festival, en 2016 ? Mea Culpa.
MLM Communication accompagnaient  les Transports Rabouin sur l'événement Transports routiers et musique de l'année, organisé à La Pommeraye (49).
Le thème est en effet original : des trucks et de la zik'.
Ne vous y trompez pas : The City Trucks Festival joue véritablement dans la cour des grands !
Claudio Capéo, sur scène : " Après la fête de la saucisse et la fête de la mortadelle... The City Truck Festival à La Pommeraye, pourquoi pas !?"
Résultats : une scène survoltée, des performances, de l'audace et du son. Naturellement, on a adoré et on en redemande...
Pour rappel - Les têtes d'affiche étaient plutôt énergiques et décapantes : SUPERBUS, MATMATAH, LEJ, PETIT BISCUIT, CLAUDIO CAPEO...
Les chromes étaient briqués, les intérieurs des camions parfaitement nettoyés...
Il y avait du spectacle tant sur le site du festival qu'au village des exposants. Le public ne s'y est point trompé - Lui!?
Près de 45 000 festivaliers pendant les 3 jours de festival, du vendredi au dimanche.
Food trucks, barbier, tatoueur et même Ludo (mascotte du festival) : il n'y manquait absolument rien.
Retour sur notre Job Dating...
[su_row] [su_column size="1/2" center="no" class=""] [/su_column]
[su_column size="1/2" center="no" class=""]
Difficile de demander à un conducteur de nous laisser un CV !?
Qu'à cela ne tienne... Les transports Rabouin étaient bien présents, visibles et accessibles sur site.
Aussi, leur agence de communication avait-elle eu la bonne idée d'offrir ... des casquettes à l'effigie du transporteur.  Soleil tapant ☀☀☀- A chacun sa casquette !
Le stand des Transports Rabouin accueillait les visiteurs le samedi et le dimanche.
En conclusion : des rencontres, des conducteurs, des vocations, quelques rendez-vous et déjà de beaux projets.
[/su_column] [/su_row]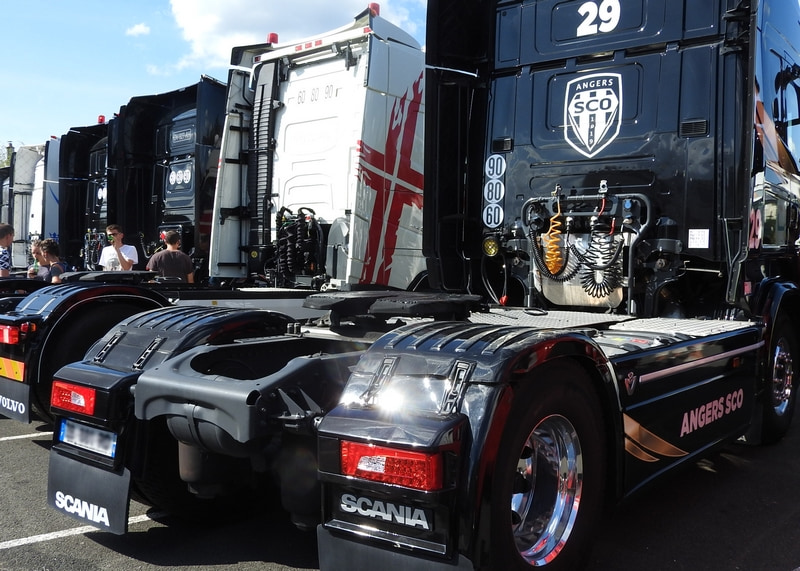 Prochain rendez-vous avec les Transports Rabouin :
- Samedi 23 et Dimanche 24 septembre 2017 / Les 24 heures du Mans Camion (79) / Atelier Recrutement sur place pendant tout le week-end. Lire l'article sur les Transports Rabouin aux 24h du Mans camion.
- Dimanche 24 septembre 2017, Les Transports Rabouin = sponsors officiels du Cell'Athlon édition 2017 : course d'obstacle et animations au Cellier (44) ; Mr Rabouin se donne à fond, il réalisera le grand parcours !
- Vendredi 29 septembre 2017, Les Transports Rabouin seront présents sur le salon SIEL (Salon des Initiatives et des Entreprises Locales, Ancenis 44).
Sur place formateurs et recruteurs vous présenteront les métiers de la route.
Atelier de recrutement aux cotés des Transports Garnier et de Brangeon Environnement.