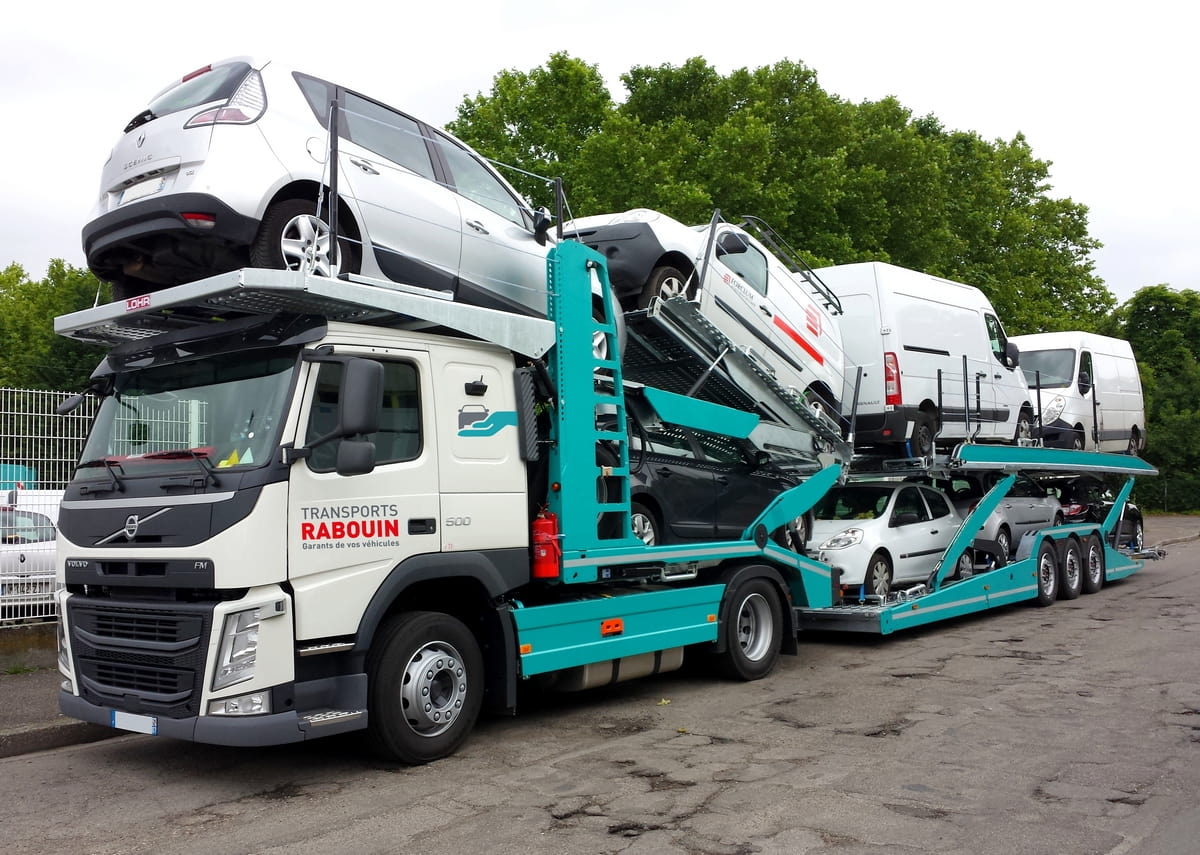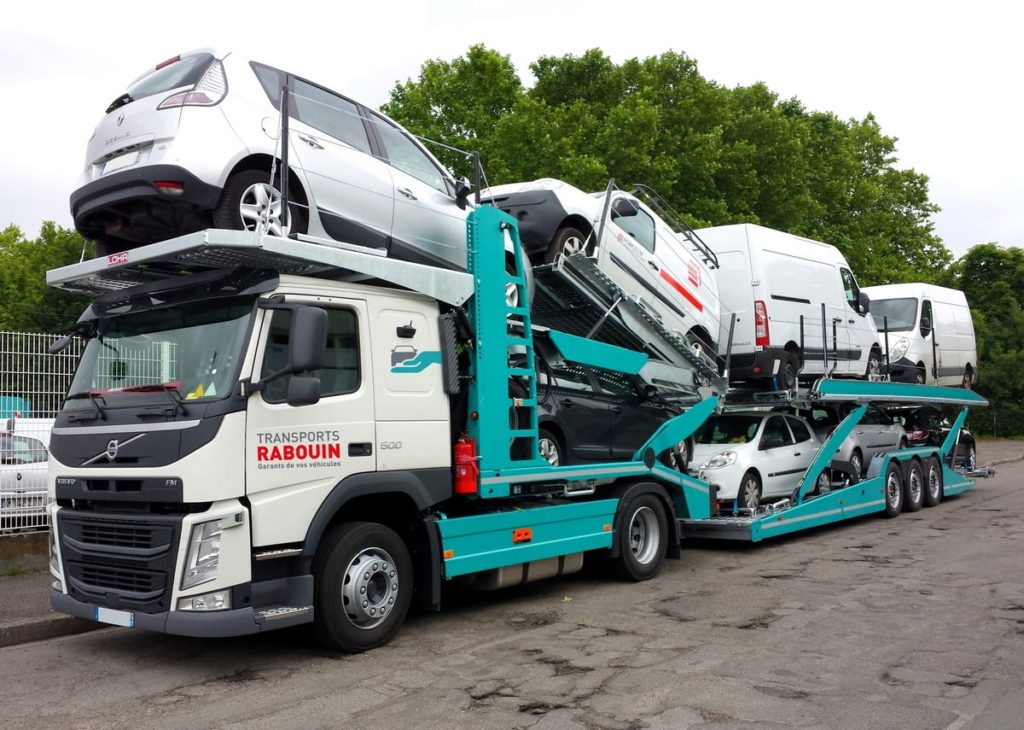 Put your second-hand vehicles in good hands Responsibility, quality, responsiveness, etc. We deploy a special organisation focused on responsiveness to reflect your needs more closely.
We are committed to paying full attention to lorry transport of second-hand vehicles, from pick-up to delivery, and to providing high-quality services both in France and Europe.
Your vehicle guarantees
Before assuming their autonomy, our driers are assessed and supported over several months by in-house training. This quality monitoring enables each driver to acquire an expertise that reflects our demands and gives you complete peace of mind. Many professionals have put their trust in us. Consult our customers' experience.
With Transports RABOUIN, you will benefit from:
experiences and responsive services
the guarantee that we will take good care of your vehicle, from pick-up to delivery
cutting-edge equipment in terms of safety, traceability and information transmission
order follow-up in real time thanks to on-board computing equipment
an invoice issued within 10 days after delivery
Transports RABOUIN carry out their services in France and neighbouring countries:
rental vehicle transport
imported vehicle transport
new vehicle transport
repair vehicle transport
Rabouin also transports rental cars.
For more information, contact us.